Renewables and battery-based energy storage must be deployed at a relentless pace over the next decade to meet the world's ambitious decarbonization goals and mitigate the impacts of climate change. To put this growth in perspective, BloombergNEF's 2023 Energy Storage Market Outlook shows a 23% compound annual growth rate in energy storage to 2030, with annual additions reaching 88 GW, or 5.3 times the volume of installations in 2022. BNEF's outlook tracks well with the International Energy Agency's Net Zero Emissions by 2050 Scenario which shows the need for a significant uptick in grid-scale energy storage deployments to an average of over 80 GW per year through 2030. In short, fasten your seatbelts because we're entering warp speed.
Of course, with the anticipated acceleration in energy storage system buildout come the potential challenges in meeting aggressive deployment timelines. From permitting delays to unforeseen internet challenges, many factors can impact storage project deployment timelines. Because of this, energy storage developers/owners should become familiar with the issues that may impact the efficient rollout of their projects.
In this article, we explore some common challenges in project development that may contribute to storage deployment delays and offer best practices for mitigating them. We also discuss why partnering with an experienced and reliable provider is an essential factor in avoiding and managing project delays.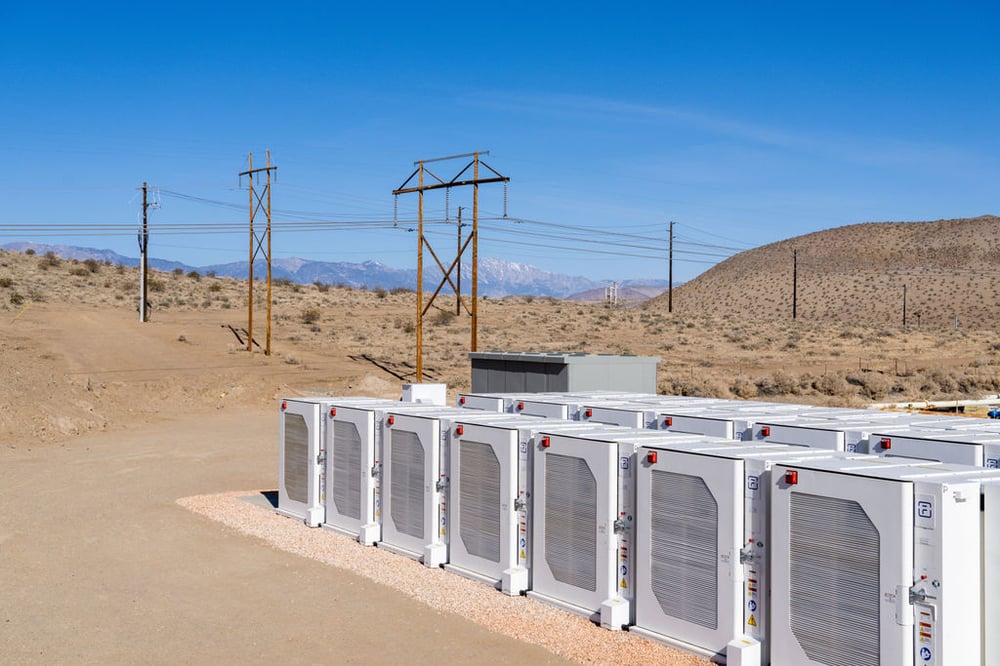 Challenge #1 – Securing Permits and Receiving Grid Interconnection Approvals
Securing all required permits is essential prior to deploying proposed energy storage systems. Unfortunately, the permitting process is also a top challenge known to delay the start of construction and, even worse, can altogether halt a planned project. Although permitting requirements vary between global markets, energy storage systems must, in general, meet certain zoning, testing, and safety requirements for successful deployment. Planning boards, local commissions, and other Authorities Having Jurisdiction (AHJs) determine these permitting requirements, often alongside federal requirements that must also be met. As a result, multiple AHJs are typically involved in the approval process, which can often expand its timeline.
For instance, in the United States, California is leading in energy storage development, which is heavily enabled by the state's progressive regulations and policies towards renewable energy. One such policy change took place in 2022 with the passage of Assembly Bill 2625, which amended zoning laws to open pathways for easier siting of energy storage projects. Prior to the bill's passage, the approval process in California required that any land being used for energy storage be subdivided under California's Subdivision Map Act. This requirement could add months or years to project timelines, given the need for each subdivision to be voted on and approved by local authorities.
Securing the appropriate permits to ensure that an energy storage system is safe for surrounding communities can also impact the timeline in which a project is approved for construction. Community involvement can also influence planned permitting timelines. For example, citizen questions or concerns regarding the safety or noise levels of a planned energy storage system can lead to community input meetings that may ultimately lengthen the permitting process. Community involvement is particularly important in densely populated markets with limited land availability such as Taiwan where energy storage is planned for placement near residences and businesses.
In addition to securing permits, the grid interconnection process can also delay the start of planned projects. For example, the Generator Performance Standards (GPS) process in Australia's main grid, the National Electricity Market (NEM), has some of the world's most challenging and extensive modelling requirements in order to receive a Letter to Connect. The Australian Energy Market Operator (AEMO) must be completely satisfied that the system's Power Plant Controller (PPC) will maintain network stability at the point of connection.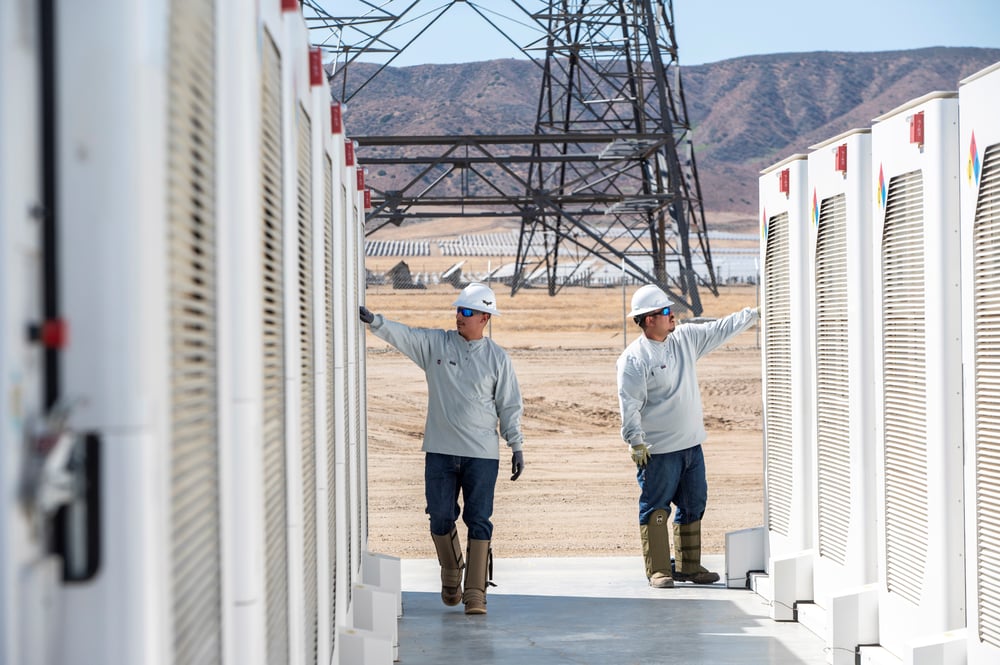 How can developers minimize delays linked to permitting and interconnection processes?
Permitting takes time, with some permitting processes requiring longer timelines than others. It's important to become familiar with typical permitting timelines in the region where you are looking to site a storage project. While standard permitting timelines often can't be reduced, a key factor that can help streamline energy storage project development is engaging with AHJs early in the process. This can involve working closely with fire departments, utilities, and zoning officials leading up to and throughout installation and commissioning.
Local authorities are there to ensure the safety and longevity of their communities. Inviting them to take part in the development process enables long-term success for all parties involved. An effective way to achieve this level of trust involves providing AHJs with adequate technical documentation, such as product certifications and large-scale fire test results that offer in-depth insight regarding the operational needs and safety of the energy storage system being considered. In addition, detailed training can be valuable and boost AHJ confidence in the project's safety.
As an example of the success that can come from engagement with AHJs, Fluence's team has worked alongside our customers to provide firefighter trainings—including a training at an energy storage system site in California that was attended by 85 firefighters—that teach first responders how to properly and safely interact with energy storage systems. In 2022, Fluence was also awarded Federal Safety Accreditation from the Australian Government Federal Safety Commission. The accreditation is a strong proof point of Fluence's commitment to safety and will benefit our customers in securing required permitting approvals to develop energy storage projects in Australia.
As in other parts of the world, projects in Europe must receive prior authorization from local fire authorities. Fluence is committed to meeting these requirements and exceeding expectations by actively engaging with clients and local authorities to develop appropriate emergency procedures, particularly in the event of a fire. As an example of this, in 2023, Fluence's team conducted extensive discussions with representatives from local fire authorities and clients in the Republic of Ireland and Lithuania. These interactions took place through face-to-face meetings and online video calls and aimed at ensuring that local authorities and fire departments are fully informed on the intricacies of the batteries and fire suppression technologies employed in Fluence systems. This proactive approach underscores Fluence's dedication to safety and compliance.
For grid interconnection approvals, experienced technology providers can play a valuable role to help developers avoid delays and minimize the risk of stalling projects completely. In Australia, skilled in-house grid engineers can support developers or their consultants directly, resolving most issues from previous experience on projects and the qualification testing used to design the system. They can interface quickly with stakeholders when new challenges arise and make this difficult process less of a headache.
Challenge #2 – Managing Supply Chain & Construction Site Logistics
Managing construction site logistics is a critical element for ensuring successful energy storage deployment. During the project planning phase, it's important to consider common logistical hiccups that may arise surrounding the location of a planned energy storage system. For example, energy storage projects being constructed in remote locations often require longer construction timelines due to a variety of factors including equipment delivery scheduling and unforeseen internet communication challenges.
Job site safety is another factor that can impact energy storage system construction timelines. Construction site accidents put workers at risk and can cause significant project delays. Safety incidents during the construction phase of an energy storage system can erode public support for the project and lead to future permitting challenges for future projects being planned in the same region.
What are the best practices to keep construction timelines on schedule?
As noted above, logistical hiccups surrounding project location can impact planned timelines. For example, an energy storage system being installed in a developed area will likely experience fewer internet challenges compared to one being constructed in a remote desert location. Depending on the project, there may be a need to first implement the infrastructure required to have a reliable wireless connection. Overall, it's important to carefully consider internet requirements for the construction phase.
High safety standards should be planned and implemented from the outset to minimize the risk of construction site accidents. These standards, among others, should include safety walks where project leaders systematically observe construction site activities and working conditions as well as audits where involved parties are evaluated for compliance with Health, Safety, and Environmental standards. Again, working with an experienced energy storage provider that puts safety first is essential and will help ensure that these safety standards are in place to avoid construction site accidents.
Challenge #3 – Navigating the Commissioning Process
As previously noted, the market for utility-scale energy storage projects, while still in its early days, is experiencing rapid growth. This combination of novelty and expansion often highlights the knowledge and capability gaps that can exist between developers and storage providers. Many developers bring in 3rd party engineers during the planning and commissioning stages of energy storage projects to provide local expertise and ensure a safe and efficient development process. The engineers have a primary responsibility of assessing, tracking, and advocating the project terms on behalf of the developer to minimize risks and maximize the long-term operational value.
Owner's engineers can assist with a variety of topics, including site selection/evaluation, environmental impact studies, and factory and site acceptance testing (FATs and SATs). The detailed product inquiries often requested by the owner's engineers, while important, can delay the project's progression. For example, we've seen 3rd party engineers request performance testing related to the accuracy or speed of following a signal; however, the accuracy of metering and latency of communications may not have been considered in test plans. Furthermore, additional performance tests may require coordination among other parties, such as the utility or ISO, which can add cost and project delays.
How can storage providers, developers/owners, and their engineers work collaboratively for the best outcome?
A well-structured workflow between the owner's engineers and storage provider ultimately begins with asset owners bridging the gap and establishing a cohesive relationship between the two. Selecting a trusted storage provider with a premium product and proven expertise in deploying storage projects in global markets can have a huge impact on meeting commissioning deadlines. This enables the owner's engineers and storage provider to develop a trusted, collaborative partnership while working through project design, implementation, and commissioning.
Key Takeaways
Partnering with an experienced technology provider reduces complexity and offers peace of mind to developers in avoiding and minimizing delays. Fluence's team has a proven record of designing and installing projects worldwide with a deep knowledge of the complexities around bringing a system online. In fact, our team has more than 15 years of experience designing and deploying energy storage systems for customers globally, including the world's first utility-scale storage system deployed in 2008. Through this experience, we've gained deep knowledge and insights on addressing challenges around project delays. Our local teams understand the intricacies of regional regulations, processes, and challenges and work directly with customers through each step to ensure safe and on-time delivery of their energy storage systems.