Global energy storage deployments are set to reach a cumulative 411 GW/1194 GWh by the end of 2030, a 15-fold increase from the end of 2021, according to the latest BloombergNEF forecast. Given this projected rapid rollout, battery-based energy storage safety is understandably top of mind and has been the spotlight of several recent news stories.
In the following Q&A, Fluence Global Director of Safety and Quality Barbara LaBarge looks beyond the attention-grabbing headlines of battery failures with a deep dive into the facts of energy storage safety, including product design, safety testing, community preparedness, remote monitoring, and more.

Fluence Global Director of Safety and Quality Barbara LaBarge giving a tour of a battery-based energy storage site.
How common are battery failures within energy storage systems?
Globally, EPRI has tracked just over 50 utility-scale battery failures over the past four years. This represents a 1 to 2 percent failure rate across the 12.5 GWh of lithium-ion battery energy storage worldwide. While I can't speak to the safety of other providers, I can look through the lens of Fluence product safety. Fluence has more than 5 GW of energy storage deployed or awarded across 44 markets globally. Our fleet has delivered more than 7.6 million MWh of grid services with a strong safety record.
Working with electricity always brings some risk of danger. No equipment that involves energy carries a failure-proof assurance. Knowing this, Fluence takes an all-encompassing approach to safety. This means that the latest safety-related learnings and applicable standards are incorporated into our technology designs. It also means that our focus on safety includes training our employees, first responders, the communities we serve, and others on how to safely interact with our products.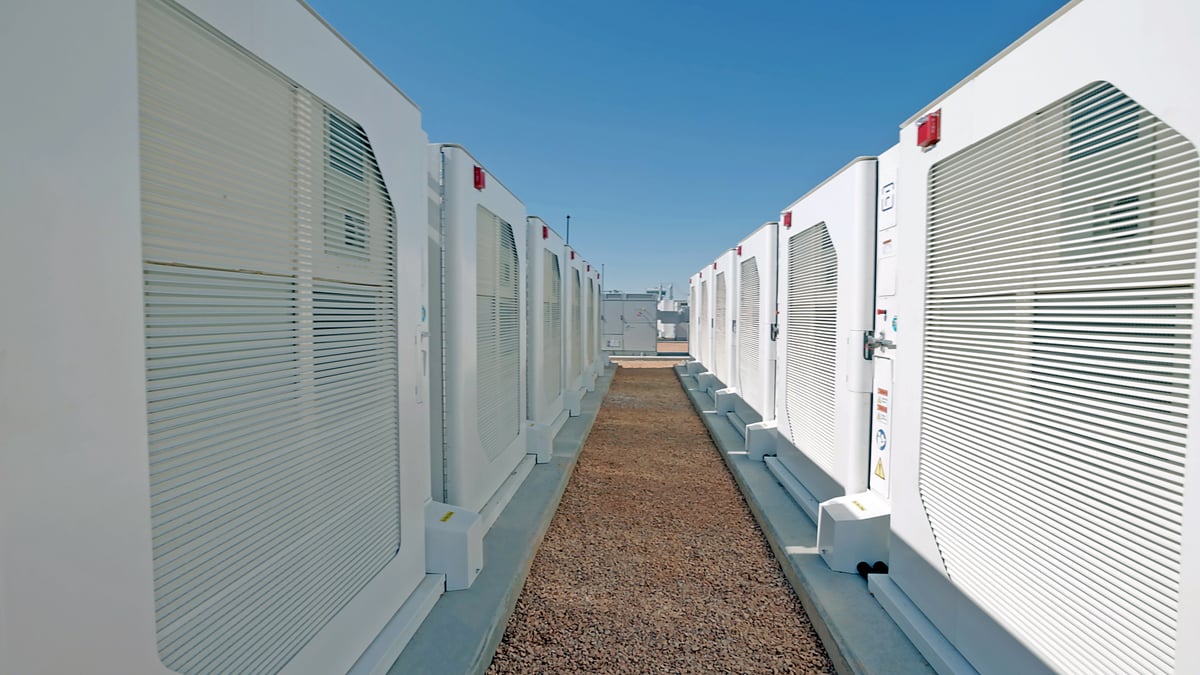 How safe are Fluence's energy storage products?
Safety is the top priority at Fluence. With more than 14 years of experience deploying and operating energy storage systems, our team has been here since the beginning – conceiving and deploying the first 1 MW energy storage system on the electric grid. That means we've been pushing the frontier for storage safety from the start.
Fluence has a long history of incorporating industry-leading safety features into every level of our energy storage products, including system monitoring, fault detection, incipient gas detection, and deflagration panels. We design complete energy storage solutions that operate as a single system, with multiple layers of redundancy and autonomous layers of control, and perform comprehensive hazard monitoring, detection, and response. This system-level approach enables us to embed safety in every layer of our core technology, system design, and project design. This approach is distinctly different from that taken by companies who self-integrate components on a per-project basis.
We also maintain three laboratories, two in the United States and one in Germany, to perform comprehensive testing, including component and system testing.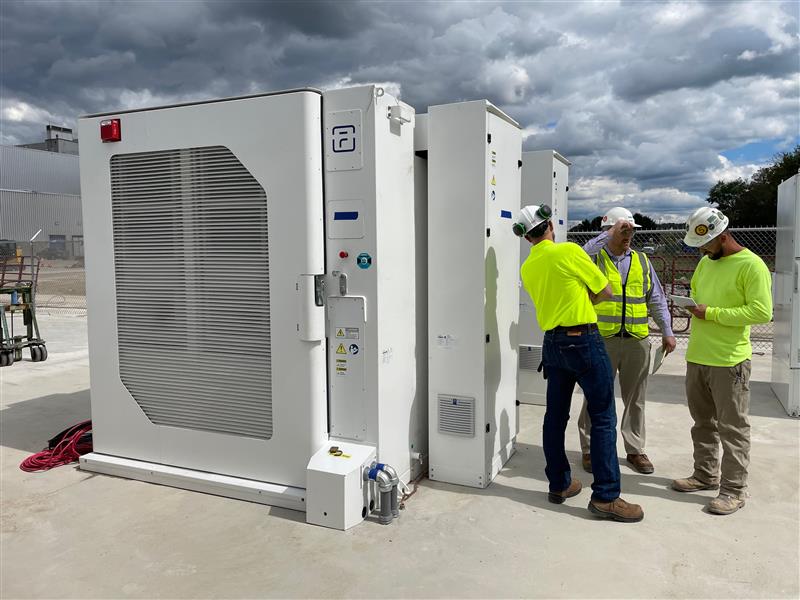 Fluence staff on-site at the product testing lab in Pennsylvania, the primary location for system-level testing of various configurations of Fluence's energy storage products.
What safeguards are in place to prevent fires in Fluence's energy storage products?
Fluence's energy storage products operate with multiple layers of redundancy and autonomous layers of control, including comprehensive hazard monitoring, detection, prevention, and mitigation. 
The Fluence Cube is a modular enclosure that is configurable with the latest energy storage technology and safety equipment. It's designed for external access and can't be entered. In a fire event, the Cube electrically isolates itself and is designed to limit the spread of fire to other Cubes. During safety events, a fire strobe and alarm on the Cube are triggered, alerting operators and first responders to stay away. 
Each Cube contains deflagration panels compliant with NFPA 68. This means, in the very unlikely event of an uncontrolled spreading fire that causes batteries to release combustible gases, the Cube's deflagration panels are built to direct the force of any pressure up and away from humans. The pressure release serves to minimize equipment damage, and more important, to minimize the safety risk to operators or first responders. The system also includes gas detection technology to trigger a fast stop and shutdown if battery off-gases are detected.  
Additionally, Fluence OS continuously monitors for possible system anomalies and alerts operators to them. Potential problems are isolated and flagged for immediate attention, including alerts to Fluence's 24/7 monitoring staff. Certain patterns trigger an immediate fast stop, which electrically isolates the batteries. 
Visit our safety webpage to learn more about our commitment to safety.
What energy storage safety standards does Fluence follow?
Fluence systems are designed to meet UL and IEC standards at the cell, module, rack, container, and system levels, including UL1973, UL9540a, IEC62619, IEC61508, NFPA 855, and more. We partner with leading suppliers and conduct rigorous qualifications and certifications on all hardware components and subsystems. Fluence supports and is deeply engaged in the advancement of energy storage safety standards. We continue to work closely with the National Fire Protection Association (NFPA) and others to incorporate new information and make both our technology and processes as safe as possible.
Legislation and regulations specifically addressing the use of batteries are evolving in many regions. In Europe, for example, the European Parliament is working on the updated batteries regulation to address battery lifecycle sustainability, recycling, and safety. Fluence's Product Safety, Regulatory, and Compliance Council meets regularly explore a range of safety topics, including reviewing regulatory requirements in our served regions.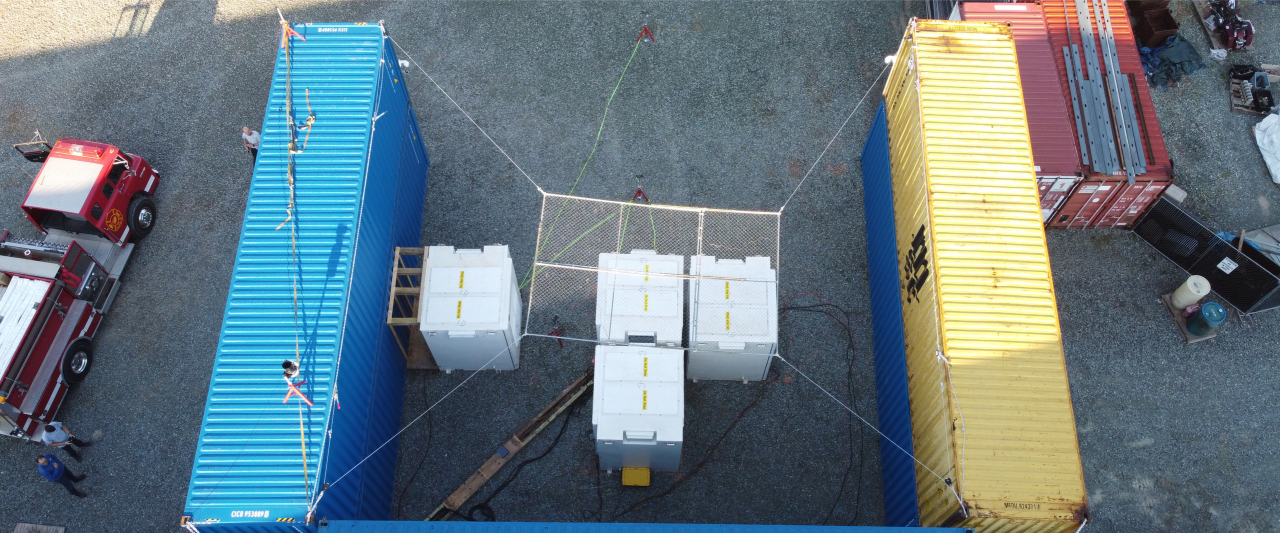 What is the most recent safety testing that has been completed on Fluence's energy storage products?
Just last month, Fluence announced the results of a large-scale fire test that we completed with independent engineering firm DNV. In short, our sixth-generation energy storage products surpassed the highest UL requirements for energy storage product safety. The large-scale fire test extended beyond the performance standards of UL9540A by initiating an extreme fire event in a Fluence Cube and testing whether the thermal runaway event spread to neighboring Cubes, which were configured to simulate a typical energy storage system. The test results demonstrate that, in a real-world application, a fire event could be contained to a single Cube and the energy storage system could be rapidly restored to operation while the damaged Cube was replaced.
How does product safety impact the cost of insuring energy storage systems?
The industry is seeing enhanced insurability on projects that adhere to the highest safety standards. In turn, well-insured projects are more likely to obtain affordable debt financing from lending institutions which are typically risk averse.
A few key elements that insurance providers consider in their safety assessments include system cooling and ventilation features as well as how frequently equipment is maintained and tested. The digitalization of energy storage is also often highly valued in risk assessments. For example, 24/7 remote monitoring through Fluence OS provides detailed insights into system operations and enables early detection and correction of issues that could have otherwise become serious incidents.
How are you helping to ensure the safety of first responders and local citizens where Fluence products are being deployed?
Even with proven product designs and extensive safety testing, at the scale that storage is being deployed, we would be naïve to assume safety incidents won't happen. Instead, we must teach our customers, first responders, served communities, and others how to interact with energy storage facilities so that, if a safety incident happens, they'll know what to do.
For Fluence customers, we provide extensive on-site system trainings and also offer safety trainings through our online platform, Fluence Academy. Beyond customer trainings, Fluence offers first responder training programs that teach emergency personnel how to assess potential hazards, mitigate safety issues, and follow standard operating procedures to safely conclude events. We've also joined forces with advocacy groups like the American Clean Power Association and California Energy Storage Association, and others globally, to collaborate with other energy storage providers and teach the public how to safely interact with energy storage systems.
Given the scale of projects that Fluence is deploying globally, how are you keeping your employees safe?
Safety is a foundational element of our company's value of Responsibility and is all-pervasive in our company culture. Our formal policies on Health, Safety, Environment, and Quality meet the highest global standards, often exceeding local and regional regulations. All Fluence employees have authority to stop work on a project site or in corporate offices if they spot a potential safety hazard. We continually reinforce our commitment to safety through ongoing education and training.
As an example of our commitment to employee safety, I'm proud to note that we had no recordable injuries for Fluence's scope of work in the recent deployments of the Luna Battery Storage Project and Lancaster Area Battery energy storage system for The AES Corporation in California. At 227 MW/908 MWh, these systems combined comprise one of the largest energy storage complexes in California or around the world.
Any closing comments?
As a leading clean energy tech company with a mission to transform the way we power our world, Fluence has a big job ahead of us. We're a reference company in a quickly growing industry. Other companies look to us and our technologies as a source for innovation and best practices. That statement isn't intended to be self-promotional, but rather to show the gravity of our position. If we do things right, the industry will do things right. We don't take that responsibility lightly and we'll continue leading the way in safely unlocking the world's energy transition.
Forward-Looking Statements
Any statements that are not historical facts and that express, or involve discussions as to, Fluence's expectations, beliefs, plans, objectives, assumptions, future events or the performance or safety of new technology and products (often, but not always, indicated through the use of words or phrases such as "will likely result," "are expected to," "will continue," "is anticipated," "estimated," "intends," "plans," "believes" and "projects") may be forward-looking and may involve estimates and uncertainties which could cause Fluence's actual results to differ materially from those expressed in the forward-looking statements. Such forward-looking statements are subject to a number of assumptions, risks, and uncertainties, including those described under the heading "Risk Factors" in Fluence's most recent Annual Report on Form 10-K and in other filings Fluence makes with the SEC. New factors emerge from time to time, and it is not possible for us to predict all such factors. Further, we cannot assess the impact of each such factor on our results of operations or the extent to which any factor, or combination of factors, may cause actual results to differ materially from those contained in any forward-looking statements. Any forward-looking statements speak only as of the date of the post, blog, or other disclosure, and are based on information available to Fluence as of the date of such publication and Fluence does not undertake to update or revise any of the forward-looking statements, whether as a result of new information, future events or otherwise.