While the energy storage market in the United States has enjoyed an average annual growth rate of 35% from 2012-2016, it has faced significant headwinds as utilities try to access and value the different services it can provide. The U.S. Federal Energy Regulatory Commission's (FERC) recently-issued rule is about to change that into a tailwind that drives storage forward faster.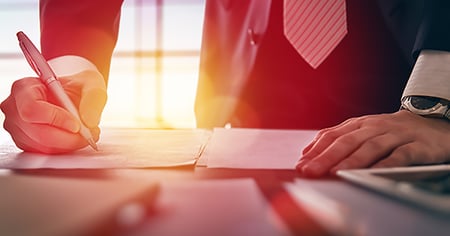 A playing field in need of leveling
In the past, to participate in regional power markets, storage facilities had to select their resource classification type, from a set menu of options – which meant that the storage facility was then locked into only delivering certain types of services. The trouble is that none of the options offered by the markets fully encompassed – or took full advantage of – the capabilities that battery-based energy storage resources could provide to the grid.
The issuing of FERC Order 841 means that energy storage facilities going forward won't be shut out of providing grid services in regional markets, providing new confidence to utilities in storage's ability to provide crucial grid services. By allowing storage assets to participate in regional wholesale markets and earn revenues, FERC is providing support and certainty of market participation for new projects moving forward, as well as allowing storage projects to provide more value to the electric grid nationwide. For project developers, the rule will provide much needed confidence that storage resources can qualify, dispatch and earn revenues based on technical and operational capabilities.
This and other moves to accelerate energy storage deployment give us reason for optimism in terms of the grid fully utilizing the capabilities of this technology. In the past year, we've seen states across the country pursue or set targets for storage adoption (Arizona, Massachusetts, New York), require utilities to include storage in their IRP processes (Oregon) and start on a path to "clean peak" standards (California, Arizona).
Many of these shifts will take place across several years, including the RTOs and ISOs implementing rule changes based on FERC's order. But with so much action on storage in just the last year, we see momentum building in many states and at the federal level to recognize the value storage can provide.
Storage has been taking flight – as a key cost-effective resource for grid stability and resilience, in providing flexible peaking capacity, and as a transmission and distribution resource. Policies like these put it on a path to soar.