The increasing pace of deployment for large-scale renewable projects is incredibly encouraging for carbon emissions reduction. While deploying renewables is important, energy storage is increasingly being recognized as a critical element for incorporating renewable generation into power systems and achieving deep decarbonization, as discussed in our recent blog article. In fact, one study by NREL found that a 4-hour storage system could reduce renewable curtailment by 24-38 percent.
However, as more energy storage assets come online, we see their owners and managers facing an emerging set of five common challenges that must be addressed. These challenges hamper profitability, increase downtime, and stymie the deployment of new assets.
In this 3-part series, we'll examine each of these five challenges: 
Issue identification and prioritization
Maintenance planning
Data management
Portfolio visibility
Technical and financial reporting
Throughout the series, we'll look at how these challenges arise, why they are so difficult to solve, and how Fluence's Nispera asset performance management software resolves them. In this first article, we examine the first two challenges and how Nispera's new predictive maintenance capability helps asset owners and managers overcome them.
Challenge 1: How Data Overload Causes Ineffective Issue Identification and Prioritization
As discussed in our recent webinar, with hundreds of millions of battery cells, the average 1 GW battery-based energy storage system produces 100 times the data points of a conventional 1 GW power generation plant. With data coming in every second, knowing where to look for signs of trouble is effectively impossible. Even if an asset manager did know where to look, close monitoring of a single asset would not be cost-effective because that would require the work of multiple full-time analysts. 
Instead, the status quo has moved on to waiting for SCADA systems to surface alerts, which are lacking in a few key ways: 
The SCADA systems are only triggered when some battery component is malfunctioning, at which point the system could already be experiencing costly loss.
The SCADA systems offer very little detail into the shape of that loss, and virtually no window into potential future capacity loss from the issue.
The timing of SCADA alerts makes it difficult for asset managers to diagnose problems as they arise, often finding out precious minutes or hours later, when irreparable damage has already been done.
All of this puts asset managers on their backfoot, monitoring ad-hoc and reactively troubleshooting. Operations and maintenance (O&M) technicians face the same challenge, running from one issue to the next with virtually no time or ability to proactively check the health of their systems.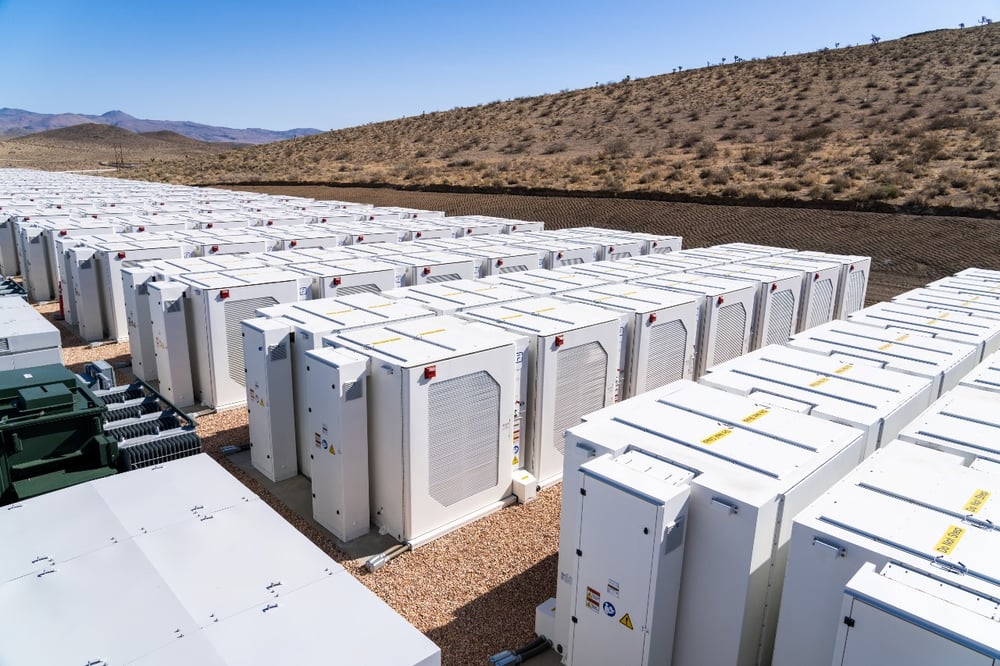 Challenge 2: Making Energy Storage System Maintenance Proactive Rather Than Reactive
Asset managers face three top maintenance planning difficulties:
Anticipating where and when maintenance will be necessary
Communicating maintenance priorities in time to prevent downtime or costly asset damage
Tracking asset performance before and after performed maintenance to quantify impact
Relying on SCADA alerts for system maintenance planning forces a reactive stance. Trying to deduce battery component failures before they happen, such as when they're showing above average temperatures for their operating conditions, or when their temperatures are rising at an unusual rate, would be time consuming and inaccurate for an analyst looking at SCADA data alone.
Deducing battery component failures needs to happen proactively rather than reactively. Having a granular system performance view without the need for visual rotating inspections allows teams to prioritize maintenance tasks and ultimately prevent costly downtime. Granular data also offers the needed verification to ensure issues are properly resolved after maintenance tasks are complete.
Nispera's Latest Predictive Maintenance Capability to Overcome Challenges
Solution 1: How to Leverage Nispera's Predictive Maintenance for Issue Identification and Prioritization
Nispera leverages artificial intelligence (AI) to learn what normal and anomalous battery cell behavior looks like across a vast range of operating conditions by studying huge amounts of linked SCADA data. It learns when cells are simply running hot because of extenuating circumstances and when their behavior is a sign of impending failure. 
Nispera deploys AI on energy storage systems without adding any hardware to predict what maximum cell temperatures should be under current operating conditions (e.g. level of charge and discharge, cooling system temperatures) and issues an alarm if measured temperatures exceed that value by a certain threshold or trend. These alarms come an average of 3 days before a battery outage actually occurs, giving technicians critical insights and enabling them to investigate and resolve issues before the SCADA system triggers an alert.
Nispera can process far more data, faster and more accurately than analysts, and it works around the clock, every day of the year. The software is manufacturer agnostic, integrating data from any battery OEM on the same platform, and scalable enough to monitor a full energy storage portfolio. The result is a round-the-clock sentinel monitoring energy storage systems from different manufacturers at various locations, delivering actionable alerts behind a single pane of glass.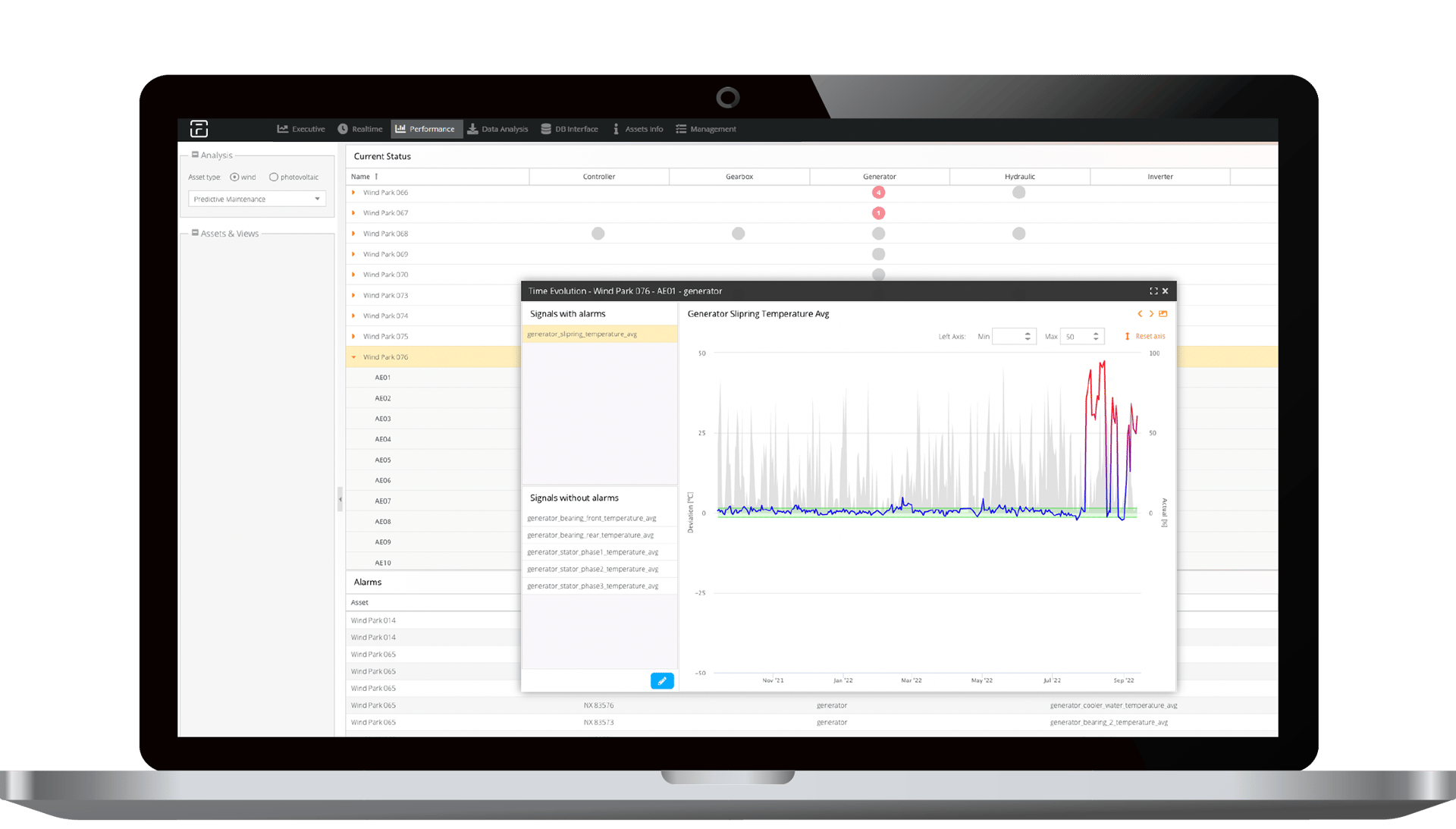 Solution 2: How to Leverage Nispera's Predictive Maintenance Capability to Switch from Reactive to Proactive Asset Management
Nispera's predictive maintenance tool anticipates issues at a level of granularity that makes proactive communication with on-site teams easy. Instead of asking O&M teams to perform rotating visual inspections of every chiller/HVAC, Nispera gives asset managers and on-site teams the same view of components that need attention.
Technicians can get to work before downtime occurs, diagnosing and resolving the problem, which could be anything from rack failure to chiller malfunction to unusual environmental factors. When the work is done, Nispera's data collection makes it easy to ensure the issue is resolved and the system is performing as expected.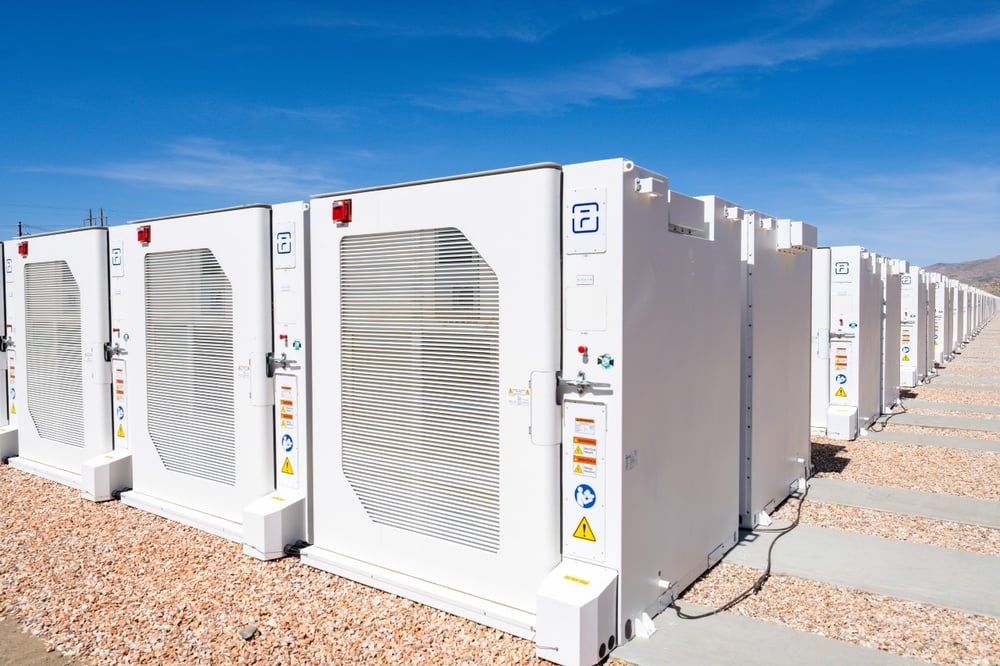 Rising to the Challenge of Energy Storage Needs Ahead
The International Energy Agency predicts that 2,400 GW of renewable energy will be deployed globally in the next five years, which is equal to the amount deployed in the past 20 years. To be optimally integrated into the grid, all this intermittent renewable energy will require the flexibility of energy storage systems. BloombergNEF estimates that there will be 15 times the amount of energy storage online by the end of 2030 compared to now. 
This exponential growth has the potential to exacerbate the challenges asset managers are already facing. Tools like Nispera are key to making the transition smooth, and empowering asset managers to scale up. Asset managers globally already trust Nispera for energy storage, with more than 770 MW of energy storage assets under management globally, and new assets are coming under management all the time. 
Curious to learn more about Nispera's predictive maintenance capabilities?


In our next post, we'll look into the challenges in data management and harmonization and how Nispera can help you spend less time managing data and more time acting on it. Sign up to receive the Fluence Blog in your inbox so you don't miss it.