To prevent the planet from surpassing the worst outcomes of climate change, most countries have established goals to reach net zero carbon emissions by 2050. Additionally, in achieving corporate sustainability goals, many organizations are implementing aggressive decarbonization initiatives. The aim of this post is to explore how battery-based energy storage, with its technological characteristics, is one of the most powerful tools available to unlock high-quality decarbonization. We also highlight two initiatives that Fluence is actively supporting to develop verified mechanisms of rewarding energy storage for optimizing carbon.
What Is Deep Decarbonization?
Deep decarbonization refers to the gradual elimination of carbon-emitting power and fuel and the complete or near-complete shift to powering with renewable electricity and other carbon-free energy sources. Because this transition requires a rethinking of how we manage new power sources, deep decarbonization focuses on developing long-term, systemic energy transition strategies.
In 2019, the Environmental Law Institute published Legal Pathways to Deep Decarbonization in the United States. Based on two reports by the Deep Decarbonization Pathways Project (DDPP), the playbook outlines a series of recommendations for achieving deep decarbonization. A key recommendation outlined within the playbook is utilizing energy storage as an essential piece of the energy transition.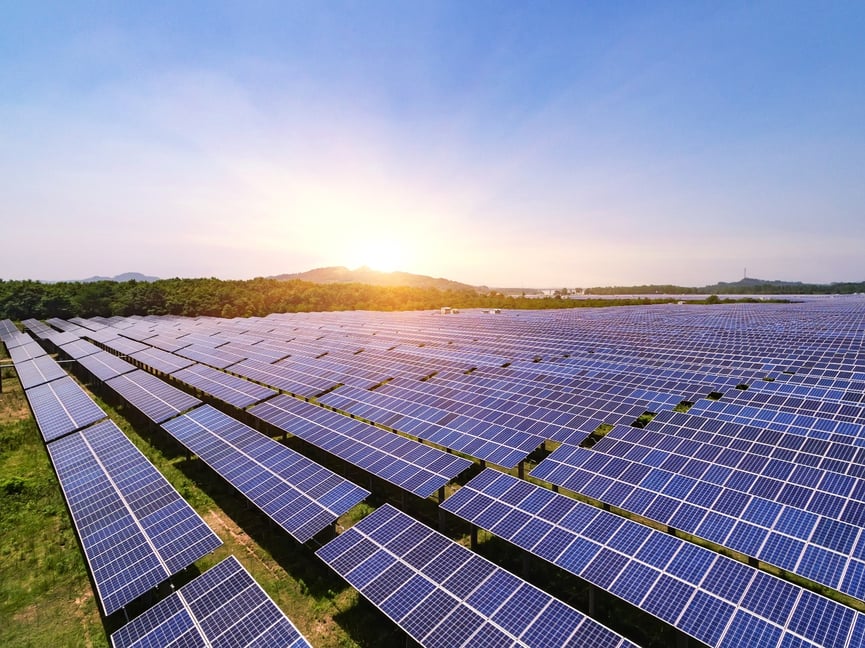 Why Is Energy Storage Essential?
A key focus of deep decarbonization is injecting an increasing amount of renewable generation onto the grid and, in turn, reducing reliance on fossil fuel generation. However, a lack of power system flexibility has emerged as a sizable stumbling block to the clean energy transition. As evidenced in our recent case study from Germany, inflexible power systems can result in renewables being constrained or curtailed with costly results.
Energy storage is increasingly being recognized as a critical element for incorporating renewable generation into power systems and achieving deep decarbonization. A core use of energy storage involves absorbing excess renewable power where it would otherwise be constrained or curtailed and releasing the stored energy when renewable power output is weak. This approach supports the availability of clean power around the clock, and the dispatchability of storage introduces operational flexibility.
Beyond its use for energy shifting, energy storage is also increasingly being used to provide power grid ancillary services, such as spinning reserves, non-spinning reserve capacity, frequency regulation, and voltage support to maintain stable and efficient grid operation. Ancillary services are projected to come into greater need to maintain grid stability as thermal power plants are retired and replaced with an increasing penetration of renewables. The need to improve power system resiliency and reliability is being further driven by extreme weather events.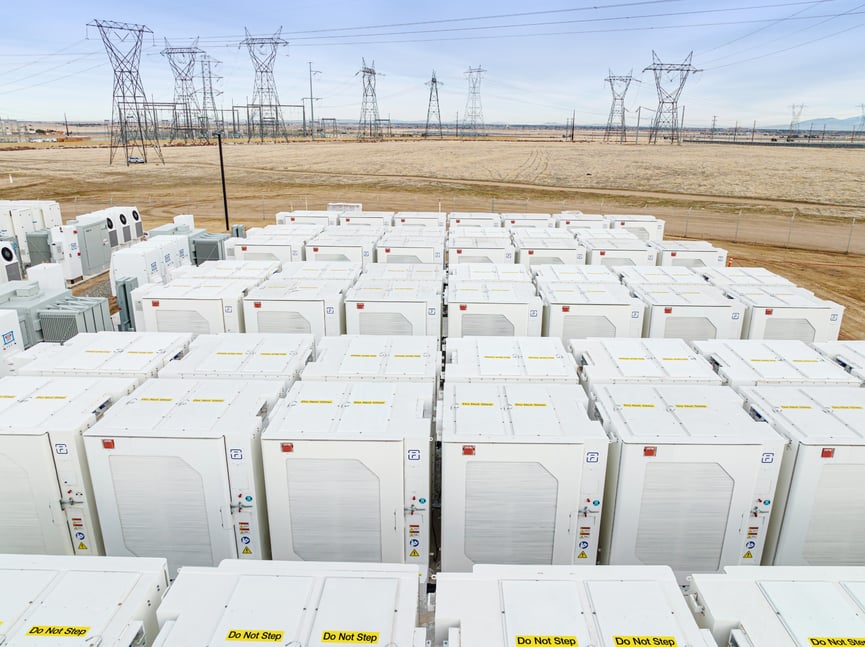 This shift to using energy storage for a range of power grid ancillary services will likely be further enabled in the U.S. by the Inflation Reduction Act's standalone energy storage investment tax credit. A report from Wood Mackenzie indicates that the IRA unlocks $160 billion for energy storage and drives the ten-year market outlook for storage to 135 GW. This is a 20 to 30 GW increase from prior reports, and a roughly 20 percent market acceleration over the next 10 years.
Another key element in fostering increased adoption of energy storage is establishing verified mechanisms to reward energy storage for optimizing carbon. Such a mechanism would enable carbon management at a more granular level than previously possible: hourly vs. annual and location-specific vs. grid-wide average. Using storage to manage carbon enables the management of when and where renewables-sourced electrons are delivered – a key enabler of 24/7 clean energy initiatives. Historically, renewable energy power has benefited from financial incentives such as renewable energy credits (RECs) or energy attribute certificates (EACs) as well as verification protocols for carbon credits. However, RECs/EACs track annual production of power, and renewable power is not directly rewarded for decarbonizing the grid when the most polluting plants must operate. Energy storage can time-shift renewable power and make it available around the clock and, as such, accelerate national or corporate decarbonization goals and clean energy deployment.
With an eye on our mission of transforming the way we power our world, Fluence has engaged in two initiatives to define standards that will reward storage as a tool for deep decarbonization. Below are details on two coalitions that Fluence is supporting, including how these initiatives will advance industry standards, help meet national and corporate 24/7 clean energy goals, and position energy storage at the center of the solution.
EnergyTag Initiative
Fluence has joined the world's largest utilities, corporate consumers, grid operators, government agencies, and others in the EnergyTag Initiative. The goal of this independent, non-profit, and industry-led coalition is to develop a mechanism to 'tag' electricity with the time and source of production. This 'tagging' would allow consumers to seek and match their energy consumption with clean energy hour by hour. The coalition is actively working to define a framework for adding a timestamp to EACs or RECs which will make them more reflective of the physical availability of clean energy.
As electricity generated by a variety of sources (solar, wind, coal, etc.) enters the grid, those generation sources become indistinguishable on their way to end use. This limits the ability of consumers to pinpoint the percentage of their electricity that's coming from clean energy vs. fossil fuel sources. While consumers can purchase renewable energy credits and enroll in other programs to support renewable energy projects, such projects lack the granularity that's needed to achieve robust 24/7 clean energy transition goals. But corporate and individual electricity consumers need both tracking and power availability. Energy storage can facilitate both, by tracking the clean power through the charge and the discharge of energy storage and making it available around the clock.
As corporations continue to set aggressive carbon reduction targets, energy storage is emerging as an ideal option to help meet those goals not only by allowing corporations to decarbonize their operations but also by supporting grid-wide decarbonization in using energy storage for market-facing operations. In St. Ghislain, Belgium, Google has deployed a 2.75 MW energy storage system using Fluence's Gridstack™ product at its hyperscale data center facility. The energy storage system, a first of its kind for Google, supplies the data center with zero-emission electricity during grid outages, supports grid stability, and advances Google's 24/7 clean energy targets.
Adopting a 24/7 hour-by-hour accounting period for EACs introduces a range of benefits for Fluence's customers and the broader energy storage industry, including:
Improving public perceptions of clean energy claims

Incentivizing investment in energy storage

Providing new energy pricing signals to support accelerated adoption of clean energy

Supporting new carbon accounting methodologies

Helping organizations and governments achieve 24/7 clean energy transition goals
Energy Storage Solutions Consortium
A group of leading organizations including Fluence recently announced the formation of the Energy Storage Solutions Consortium to assess and maximize the greenhouse gas (GHG) reduction potential of energy storage technologies. The consortium's primary goal is to create an open-source, third-party-verified methodology to quantify the GHG benefits of certain grid-connected energy storage projects. Once approved by the third-party Verra through the Verified Carbon Standard Program, the standard would be the first verified methodology to quantify the emissions benefits of large-scale energy storage facilities.
To calculate the GHG benefits of large-scale energy storage facilities, the consortium is proposing relying on reduction in locational marginal emissions. Locational marginal emissions measure the tons of GHG emissions displaced through power asset operation on the grid at a specific location and point in time.
Developing this verified methodology will ultimately provide numerous benefits for Fluence's customers, including:
Adding a tool for organizations to create credible progress toward their net zero emissions goals
Providing valuable guidance on when to deploy stored energy to deliver maximum emissions reduction benefits
Improving public confidence in decarbonization claims
Energy storage is at the center of the complete transformation of the electric sector and is one of the most powerful tools for achieving deep decarbonization. Fluence is committed to driving standardization and engaging in initiatives that will advance the energy storage industry, benefit our customers, and sustainably accelerate the world's decarbonization efforts.
Want to stay up to date on expert insights and industry news?
Cautionary Note Regarding Forward-Looking Statements
The post includes certain "forward-looking statements" within the meaning of Section 27A of the Securities Act and Section 21E of the Securities Exchange Act of 1934, as amended which are subject to the "safe harbor" protections thereunder. All statements, other than statements of present or historical fact included in this post are forward-looking statements, including, without limitation, those regarding anticipated benefits to Fluence customers from the EnergyTag Initiative and the Energy Storage Solutions Consortium. The forward-looking statements contained in this post are based on our current expectations and beliefs concerning future developments, as well as a number of assumptions concerning future events. These forward-looking statements are not guarantees of performance, and there can be no assurance that future developments affecting our business will be those that we have anticipated. Important factors that could cause actual results and events to differ from those described in such forward-looking statements include the collaboration and commitment of members in the EnergyTag Initiative and the Energy Storage Solutions Consortium as well as those factors that can be found in the "Risk Factors" section in our Annual Report on Form 10-K and Quarterly Reports on Form 10-Q filed with the Securities and Exchange Commission (SEC), other risks and uncertainties discussed in any subsequent reports that Fluence files with the SEC from time to time and available on the SEC's website at www.sec.gov. Except as otherwise required by applicable law, Fluence disclaims any duty to update any forward-looking statements contained in this post, all of which are expressly qualified by the statements in this section, to reflect events or circumstances after the date of this post. Should underlying assumptions prove incorrect, actual results and projections could differentiate materially from those expressed. Investors are cautioned not to place undue reliance on any forward-looking statements.